Fresh from our South Carolina Oven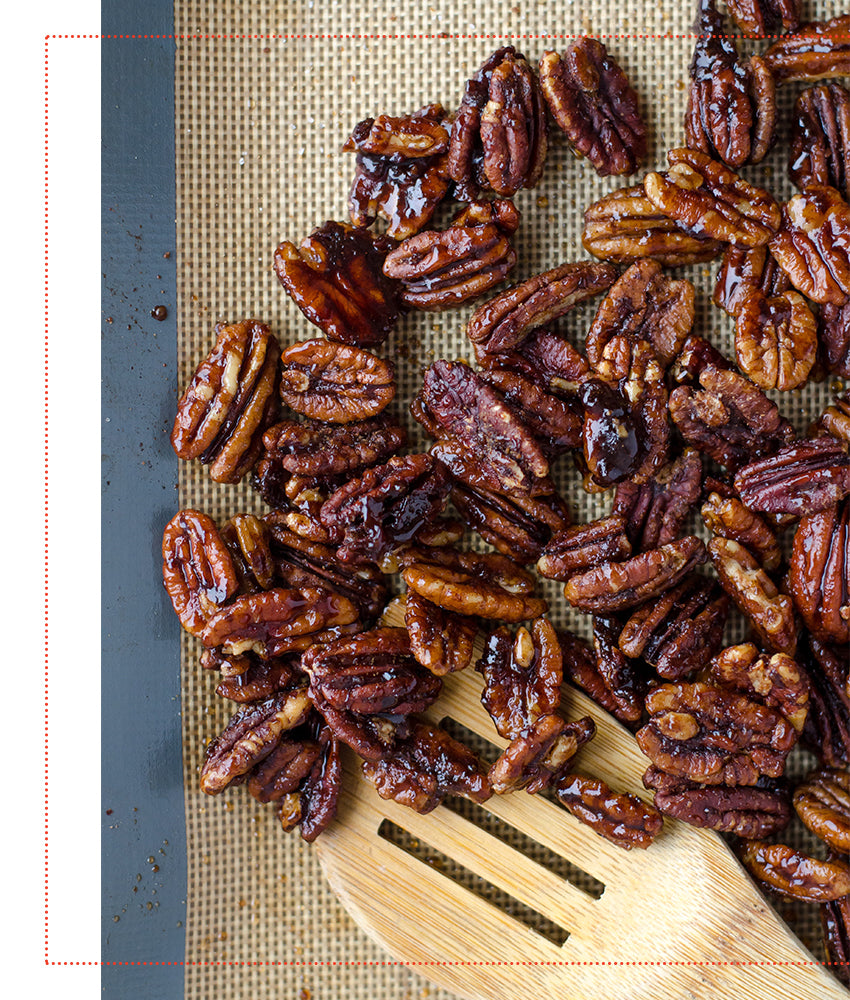 Calling all Gourmet Pecan Lovers!
Only using the freshest South Carolina pecans our gourmet pecans are sure to satisfy every sweet tooth. Each and every pecan is dipped in one of our signature flavorings. You'll enjoy a burst of goodness in every bite. You can look forward to enjoying our cinnamon brown sugar, white chocolate caramel, milk chocolate, hot & spicy, white chocolate raspberry, special holiday flavors like pumpkin pie, plus many more flavors only found here at the Gourmet Pecan Man store.
Not only will you get to savor our glazed pecans but you'll soon fall in love with our homemade gourmet pies.
Ordering Made Easy

Pair text with an image to focus on your chosen product, collection, or blog post. Add details on availability, style, or even provide a review.

Order Pick-Up by Phone

Have a favorite pie, cookie, seasoned pecan? No problem! Feel free to give us a call and reserve your gourmet dessert to come pick up later that day. Want to make a special request? There's a good chance we'll be able to help with that. Simply give us a call 24-hours in advance and we'll bake a masterpiece just for you 🙂

Call (864) 320-1457

Order Local

Don't feel like picking up the phone? No worries! Stay seated and order your Gourmet Pie or Seasoned Gourmet Pecans online. We'll have your dessert waiting for you at your door before you know it!